Hillcrest Memorial Park offers two areas within the cemetery that are designated for qualified veterans and their spouse. Double depth burials are allowed in these two sections.
A veteran buried in a private cemetery is eligible for a free VA marker and our staff will submit the application at the time of need. Please contact our staff to learn more about our free grave space offer for qualifying veterans and spouse.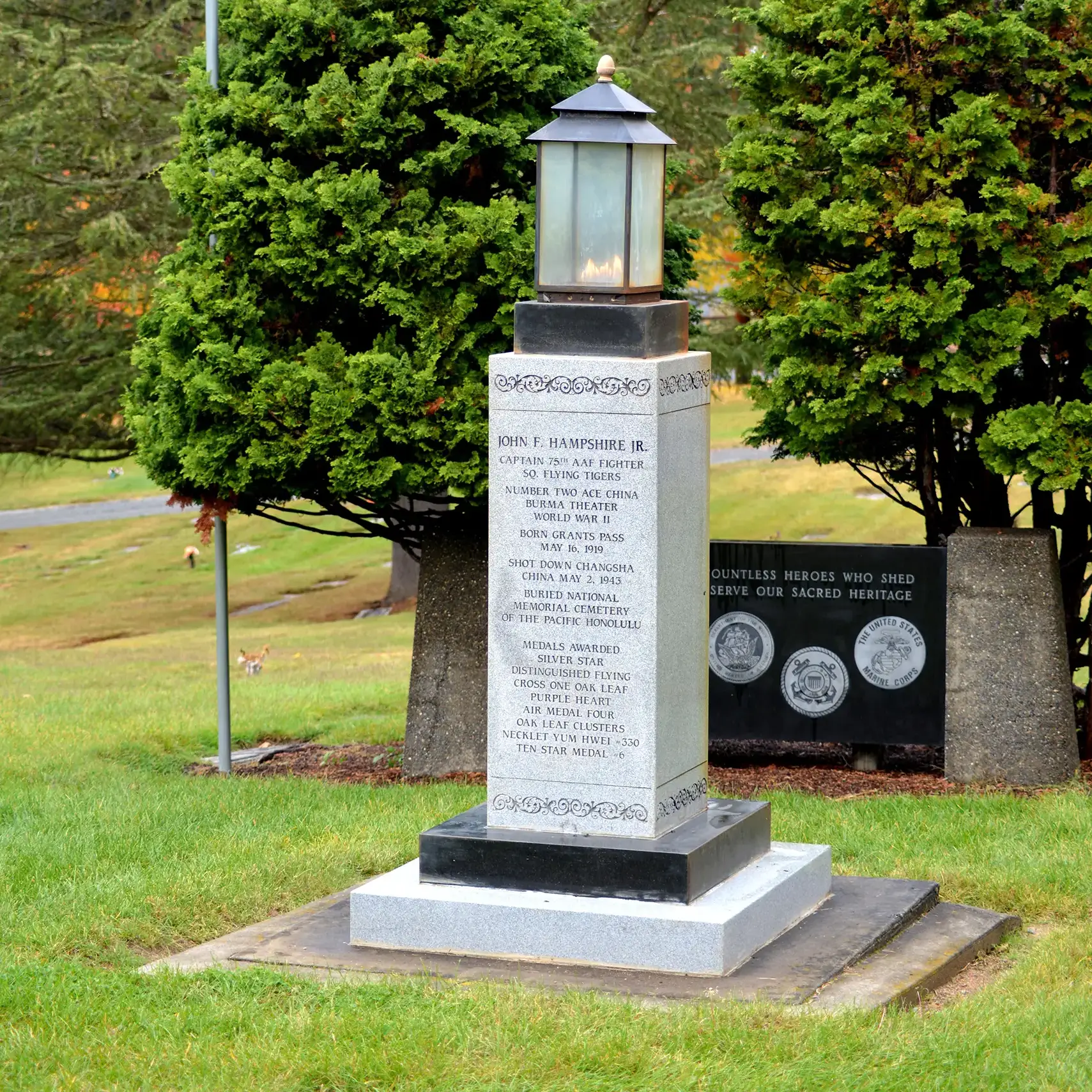 An eternal flame memorial can be found in our veterans' section in honor of one of Grants Pass' hometown heroes, Captain John F. "Johnny" Hampshire, Jr., an ace fighter pilot and member of the Flying Tigers who died in 1943 when his plane was shot down over China. Johnny was credited with downing 17 enemy planes while flying a notoriously dangerous P-40 fighter plane during World War II.